Restoring your storm damage
7/22/2021 (Permalink)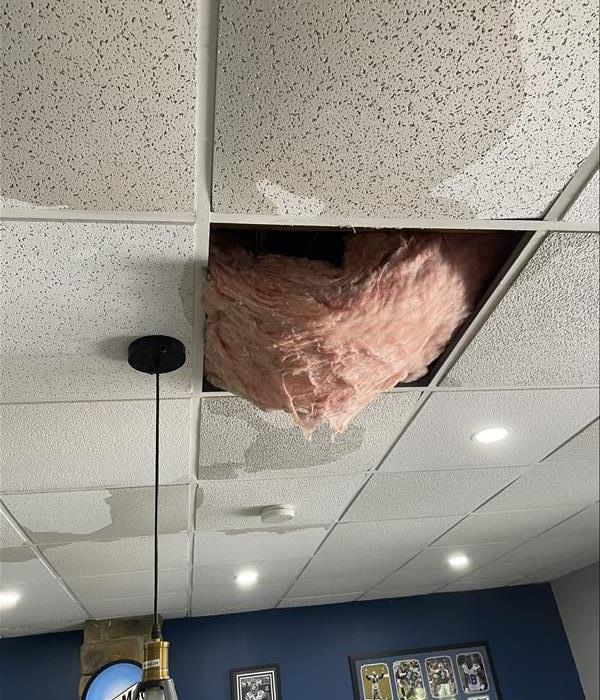 An example of a leaking roof caused by storm damage that our SERVPRO employees were called on to restore.
Natural disasters have been on the rise lately due to an increase in human activity that has promoted climate change. Storm damage is the number one result of these natural disasters, such as, hurricanes, tornadoes, and even heavy rains and flooding. We understand that these disasters can catch you off guard and be an immense inconvenience, which is why our team at SERVPRO of East York are ready to get you through this experience at any time.
Structural damage after these disasters can lead to more problems in your home or business if not treated right away. Our professionals at SERVPRO of East York are trained in all aspects and are able to restore any roof and structural damages, fix any leaks, and extract any water to limit damages and loss to your home or business.
We're here to help 24/7 with our emergency service provider! Contact us anytime at (717)-665-1270