Mold Remediation Company near York PA
8/19/2022 (Permalink)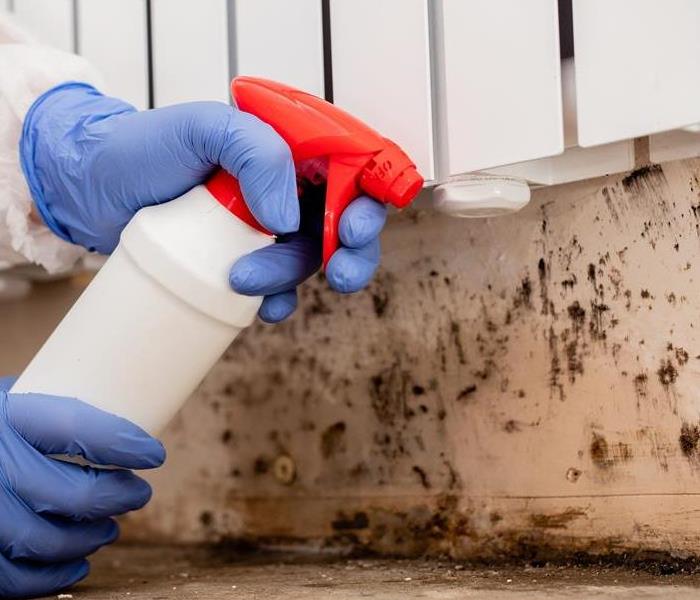 Mold is a nuisance. That's why even the smallest sign of it should be taken care of quickly. SERVPRO of East York is a mold remediation company near York, PA that can clean and help minimize mold from coming back into your home, office, or commercial space.
If you've noticed any signs of mold, contact us right away. We'll address your mold problem and make it "Like it never even happened."
Experienced Mold Professionals
When you see or smell mold, you want it handled by the experts, right? Of course. That's why every member of our team is highly trained and required to earn Institute of Inspection Cleaning and Restoration Certification (IICRC).
With a certified team, your property will be in good hands. We'll start hunting for the source of your mold and implement our mold remediation strategies quickly. Not only will our team work fast, but you can reach us any time.
As a national company, we have the resources to tackle all sorts of jobs, but we're also close by. Since we're local, you can reach us 24/7, even on holidays. No matter when we take your call, we'll be there to start the mold remediation process within a few hours.
Our Proven Mold Remediation Method
Whether you find mold in your home or see signs of it in a commercial setting, SERVPRO of East York can handle cleanup for you. Our certified experts work fast and attack every instance of mold with a proven method. Our approach includes the following:
Inspect & Assess the Damage
Contain the Spread of Mold
Air Filtration & Purification
Removing Mold & Infested Materials
Cleaning All Belongings
Contact Us for Reliable Mold Remediation
When it looks like you're in need of a mold remediation company near York, PA, contact us at SERVPRO of East York. From our methods to our knowledgeable team, your space will be free of mold in no time. Contact us if you have any questions or need immediate mold remediation.